Five companies were awarded this year for the quality and relevance of their solutions and their implementation at their customers' sites:
Best Cloud Infrastructure Component Award: SCILLE
Trophy for best customer case: OGUSTINE with EKOKLEAN
Trophy for the best SaaS solution: DATA LEGAL DRIVE
Start-up of the Year Award: WIZYVISION
Coup de Coeur Trophy: TEREGA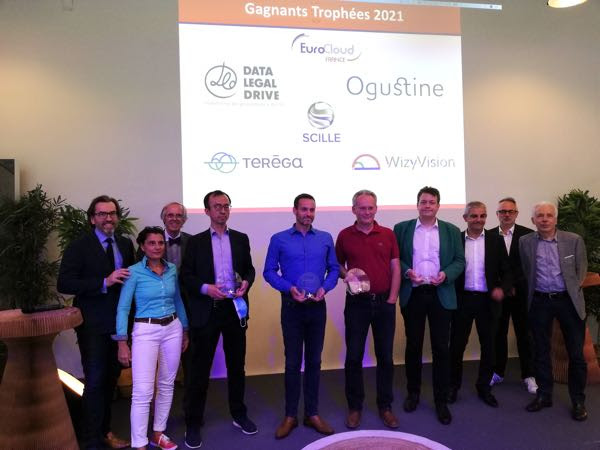 Declaration of the winners :
Thierry Leblond, CEO of Scille, states: "Parsec's mission is to ensure the "Security & Ergonomics" compromise in "ZeroTrust" mode. Parsec guarantees the confidentiality and integrity of data in the cloud, while remaining simple to use for the end user. In particular, Parsec provides anti-ransomware protection for data, thanks to its history and traceability features.